Kravica Waterfall Ljubuški
In the area of Ljubuki there is a unique natural beauty built by the water of the river Trebizat, passing through limestone terrains and depositing tufa. According to many visitors, praised as one of the most beautiful natural attractions, the Kravica waterfall is a recognizable symbol of Ljubuski and Herzegovina.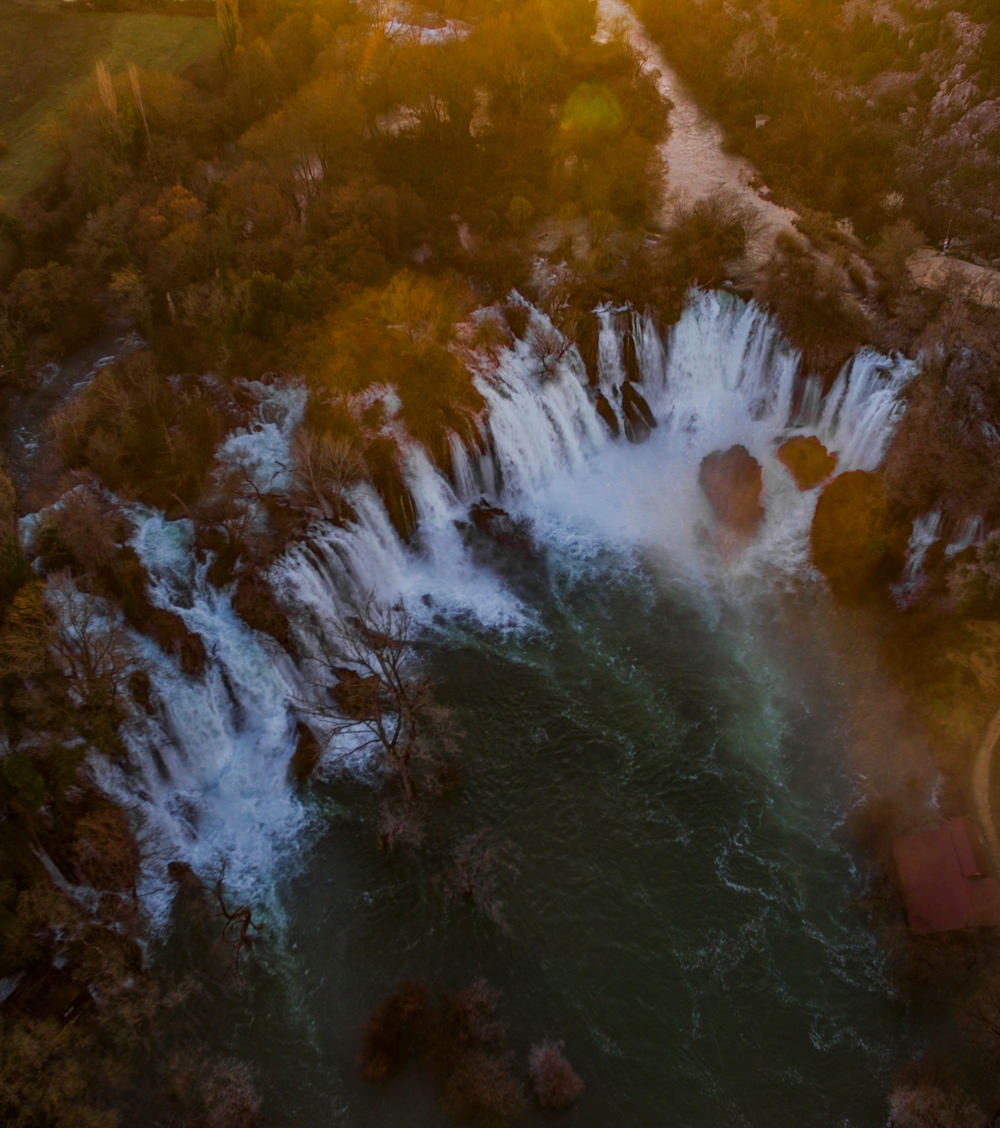 Kravica Waterfall is a favorite Herzegovinian picnic area and summer swimming spot.
3 kilometers downstream from the village of Hrašljani, between the villages of Studenci and Zvirici, the river Trebizat creates a waterfall 28 meters high and a beautiful natural amphitheater 120 meters wide.
This natural phenomenon has been attracting many nature lovers for years, and in the summer months, tourists are offered swimming and activities on the river. WATERFALL HEIGHT IN METERS WATERFALL WIDTH IN METERS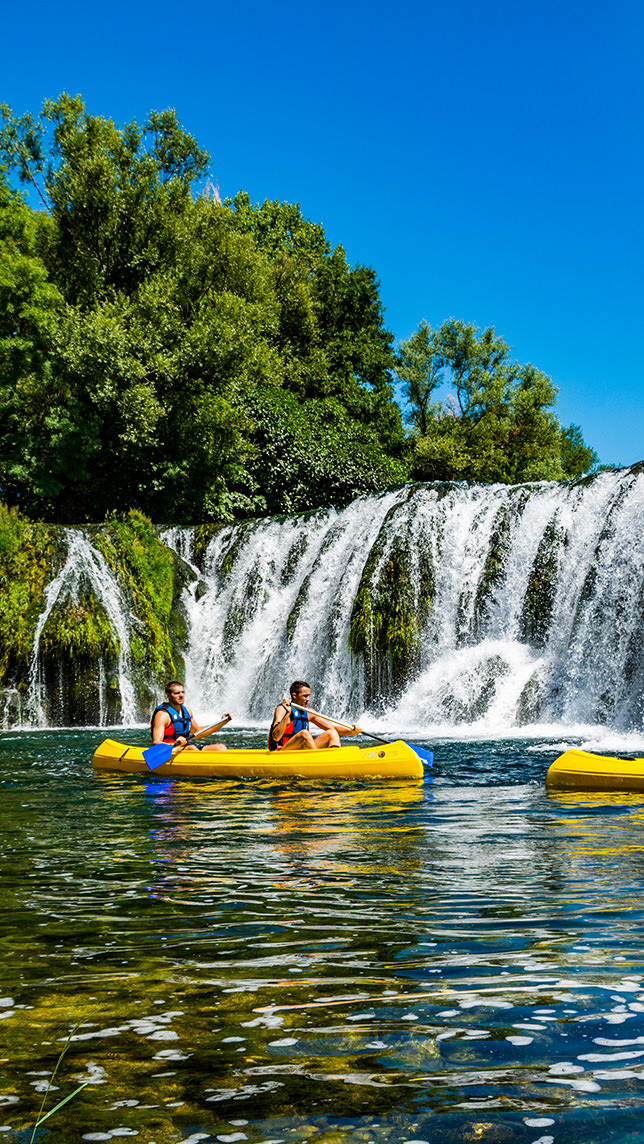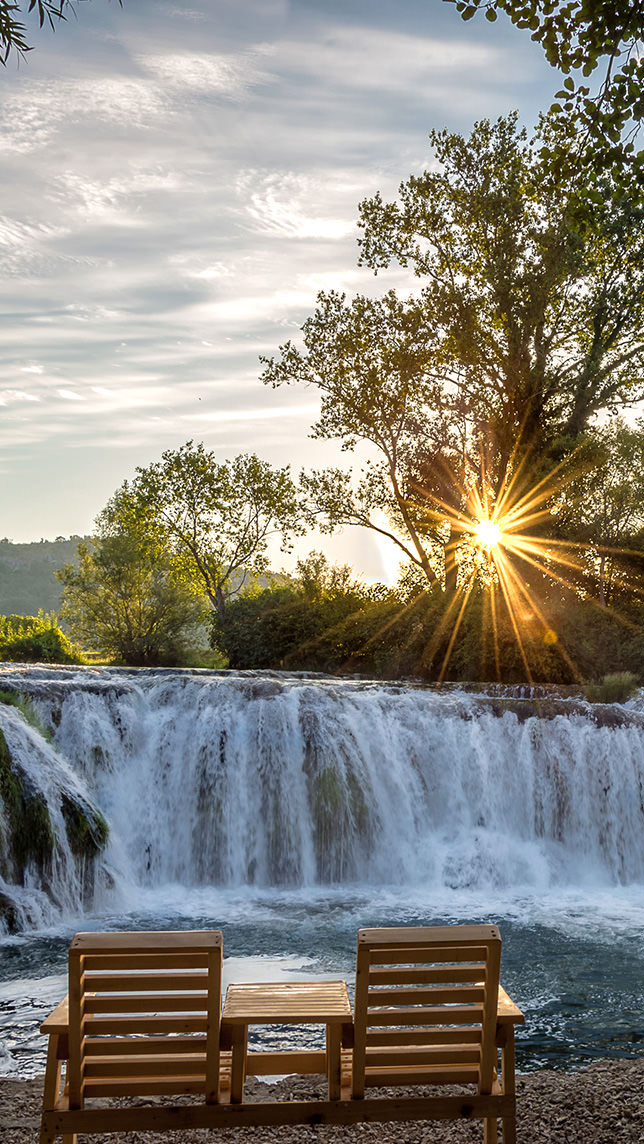 Facilities and activities we offer
Relaxing vs. Active Vacations
The river Trebizat is rich in numerous waterfalls, clear water, greenery of willows, poplars, apple trees and other vegetation and an abundance of trout and other fish species. All this beauty in the summer months attracts bathers and tourists from all over the world, so it is not surprising that there are many beaches, but also many attractions, as well as accompanying facilities that you can experience.
For visitors
If You are looking for information on opening hours, ticket prices or want to find out more about the park then You've come to the right place.
SEND ENQUIRY
Do you want to send us an enquiry or contact us about your future arrival?

Kravica Waterfall Ljubuški
Zadovoljstvo nam je informirati Vas o pokretanju mobilne aplikacije "LJUBUŠKI TOUR GUIDE" , koja je dostupna potpuno besplatno na Google Play https://play.google.com/store/apps/details?id=com.ljubuskiandroid i App Store https://apps.apple.com/us/app/id1504811146...
Opširnije